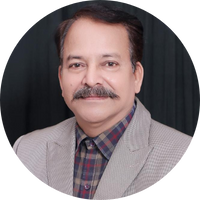 Prof. Dr. Karbhari V. Kale
Hon'ble Vice-Chancellor, Savitribai Phule Pune University, Prof. Dr. Karbhari V. Kale has worked as Director, Board of College and University Development (BCUD) of Dr. Babasaheb Ambedkar Marathwada University, Aurangabad, Maharashtra. He was Head of the Department of Computer Science and IT at University for more than 9 years. He also served as Director of University Network & Information Center (UNIC) of Dr. BAMU, Aurangabad. He has acted as President of ICT Section the Indian Science Congress Association, Kolkata in the year 2015-2016 under the Ministry of Science & Technology, Government of India. He had served on various state level committees like Perspective Development Plan, Rashtriya Uchchatar Shiksha Abhiyan (RUSA), Higher Education Policy, New University Act, Higher and Technical Education, Government of Maharashtra. He served as coordinator of Monitoring and evaluating committee of Avishkar research program organized by Governor of Maharashtra. He is a pioneer of Multimodal Biometrics and Remote Sensing Data Analysis in the region and has established & developed state-of-art Multimodal Biometrics Research Laboratory (MBRL) as a unique Laboratory of International standard. He has also established research laboratories of Geospatial Technology, Big Data Analytics, Artificial Intelligence, Machine Learning and Pattern Recognition Technology. He has also developed excellent amenities for research in biometrics and advance Image processing technology in the university. He has more than 32 years of experience in research, innovation and teaching at UG, PG and PhD level.
Email: puvc@unipune.ac.in
Address: Vice Chancellors Office – Savitribai Phule Pune University Main Building SPPU Campus Ganeshkhind Pune 411-007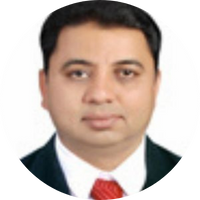 Dr. Prafulla A. Pawar
Dr. Prafulla Pawar is currently Registrar at Savitribai Phule Pune University, Dean "Faculty of Commerce & Management and Director" Internal Quality Assurance Cell, Savitribai Phule Pune University He was formerly, Professor and Head, Department of Management Sciences (PUMBA), Savitribai Phule Pune University Dr. Prafulla Pawar is engineering graduate (Electronics) from University of Pune and has done MBA in Marketing and MBA in Systems management. He holds a PhD degree in strategic management. Dr. Pawar has previously worked with North Maharashtra University, Jalgaon and Dr. Babasaheb Ambedkar Marathwada University, Aurangabad. During his academic career of 19 years and industrial career of 4 years, he has published 39 research papers in reputed national and international journals. He is the author of two books in management. Dr. Pawar was a visiting Professor for University of Deusto, Spain and University of Bologna, Italy and Masaryk University, Czech Republic. His interest areas are Strategic Management and emerging economies. He has pioneered Innovation & Incubation Centre on the SPPU Campus and he is also the Director of SPPU Alumni Association.
Email: regis@unipune.ac.in
Address: Registrar office Savitribai Phule Pune University Administrative Building SPPU Campus Ganeshkhind Pune 411-007.
Dr. Aditya S. Abhyankar
Dr. Aditya Abhyankar is currently working as Dean, Faculty of Technology and Professor in Department of Technology of SP Pune University. He is on lien from his duties as Dean R&D, Director CERD (Center for Excellence in R&D) and Professor in Computer Engineering Department of VIIT, Pune. He is associated as an adjunct professor with COEP, Pune, as research associate with Clarkson University, NY, USA and on advisory committee and BOS (board of studies) of many national and international universities.
Email: aditya.abhyankar@unipune.ac.in
Address: Savitribai Phule Pune University Technology Department, SPPU Campus Ganeshkhind Pune 411-007.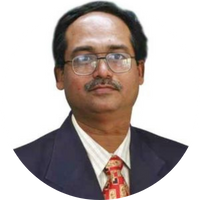 Dr. Shireesh B. Kedare
Dr. Shireesh Kedare is Professor, Energy Science & Engineering at IIT Bombay, Praj Ind. Chair Professor & Independent Director, ONGC Ltd. in Reciprocating Wind Machine. He has been associated with Centre for Technology Alternatives for Rural Areas (CTARA), IIT Bombay, Students for Development (a voluntary organization), Vivekananda Gram­vikas Prakalpa, Latur, Society for Advancement of Renewable Materials and Energy Technologies (SARMET),Mumbai, Khadiand Village Industries Commission (KVIC), Mumbai till 2001.
Email: sbkedare@gmail.com
Address: Department of Electrical Engineering, IIT Powai, Bombay -400076.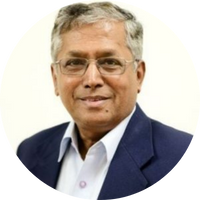 Dr. Sanjay G. Dhande
Professor Sanjay Govind Dhande, former Director of IIT Kanpur, is an innovative technologist, an acclaimed academician, an eminent researcher, a visionary institution builder and an able administrator, whose contributions are acknowledged not only in India but also in many other countries. Under his captainship, IIT Kanpur has been recognized as a technical institution of excellence for providing an international level education and research in Science & Technology. He has been active in terms of promoting new models of technical education in the country. Prof. Dhande strongly believes in reforming the curriculum of technical education that will be suitable for the Indian society.
Email: sgdhande1@gmail.com
Address: Savitribai Phule Pune University School of Energy Studies, SPPU Campus Ganeshkhind Pune 411-007.